Work with Bookkeepers you can Meet!
You've worked hard to build your business. Maybe you've thought about outsourcing the bookkeeping – but who do you trust to handle the books? Capacity Bookkeeping has vetted trusted, qualified professional bookkeepers so you can focus on operations and sales. Your CPA will love working with us. We understand your language and theirs. You love your business and we love bookkeeping. Get the support you need – with No Contracts and Certified QB Advisors to get the books done right. Click here to Book your Free Consultation. or give us a Call at (845) 688-8338 and have more time to run your business!
Cleanups • Year End • Ongoing
Some Words From Our Clients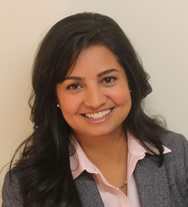 They are the dream team for organizing your finances! They have been terrific in helping my business obtain financial health. Truly looking at the underlying causes of issues like a doctor would investigate your health. Bravo.

Capacity Bookkeeping helped me sort my messy books, get them up to date, and give me some clarity on how to improve my business. I love the staff! They are competent, responsive, courteous, & thoughtful. I would recommend them over and over again.

We have been working with Eric and his team for the past two months. Being able to outsource our bookkeeping has been a great value and has eliminated a lot of challenges during COVID-19.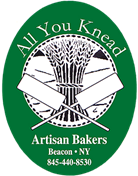 Signed up with this fantastic company a couple of months ago. I have a bakery and know nothing about bookkeeping. Whenever I have a question, they explain everything in a way even I can understand. When in doubt, call a professional — I did and never looked back.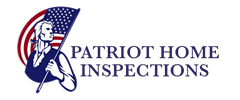 I recently consulted with Eric about managing my books for my small business. It was the best decision I've made. Having Eric and his team manage this responsibility leaves me the time to actually get my job done as a small business owner. His work is always spot on, his team is professional and courteous, and always willing to explain the smallest of details. All of this for a very reasonable fee. This is going to make my tax time that much less stressful. Thank you Eric and your team!! I'd highly recommend Eric and his team at Capacity!! Great Job!!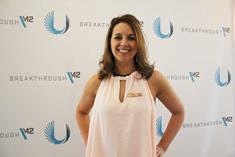 I have been working with Capacity consulting for 4 years. This is a company that can be trusted! They are honest, smart, talented, and highly skilled. This past year I hired their bookkeeping services and my accountant loves them. I have saved $1000's of dollars this year in accounting fees because of their highly detailed work.

I have been working with Eric and his team for two years and couldn't be happier. Highly professional, insightful and proactive, Capacity has taken the financial tedium off of my plate so I can focus on doing what I do best: growing our business. What's more, Capacity Bookkeeping has made it easier for me to sleep at night…zzzZZZzzzzzz… Thank you!

The amount of experience & knowledge I have gained through Laurie has been amazing. I cannot thank her enough for all of her assistance, I am truly grateful.
Our Proven Process, Produces Results
1. COMMUNICATION
Showing you the future of bookkeeping and understanding your pains and wishes is the beginning of a successful long term relationship.
2. SETUP
Setting you up with a chart of accounts that actually helps you run your business is key. Set up of regular employees, reoccurring clients, vendors, and inventory ensures smooth operation.
3. MONTHLY SERVICE
Accuracy is #1 when it comes to transactions. We upload or input income and expenses and reconcile all transactions. We can even input historical data if you want.
4. REPORTING
A key difference in our service is quarterly (at least) reporting and review of your data to spot trends or issues that can improve your BUSINESS.
Beautifully Simple & Online
All of your financial concerns are presented in an easy to access dashboard available anywhere, anytime. The life blood of your business is cash flow. The dashboard minimizes time spent searching for information by providing bills, invoices, bank accounts and credit card statements… all at a glance.